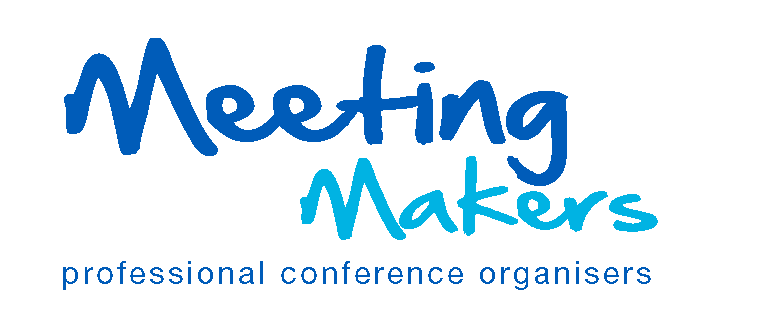 Conference Management Details
Meetings | Symposia | Seminars | Training Courses
Australia | International
Conference Organiser Melbourne
We pride ourselves in our personalised approach to each event whether it be large or a small one day meeting. We work with you to deliver your event to impress your clients and connect your business.
​
Below is an outline of some technical aspects of the management process.
​
SITE SELECTION
We will prepare costings for a selection of venues depending on your requirements with suggestions of the most suitable venue(s) . We do not have agreements with specific venues and will suggest venues that are the most suitable and cost-effective for your event. We will always negotiate contracts with venues and suppliers to achieve the most cost-effective price for your event (it must be the not-for-profit event experience we have!) .
​
SUPPLIER MANAGEMENT
We will take care of the catering, audio-visual and any theming requirements according to your needs and budget. We will arrange the design and printing of flyers, programs and signage. We will arrange and manage accommodation and transfers.
​
WEBSITE FOR YOUR EVENT
Tailor-made Websites and can be created by us in-house and can be used for registration, dinner tickets, exhibition booking, abstract submission and review etc.
​
ONLINE REGISTRATION
The online Registration process is streamlined and easy to use. We can develop a form that will capture the information you need from your delegates. Invoices are issued and processed.
Accommodation booking, dinner tickets & other options can be booked and paid for online. Delegate payments are handled by credit card, cheque or bank transfers.
This leaves time for you to do the more important work of program development. Leave the rest to us.
ONLINE ABSTRACTS
​
Does your event require submission and review of abstracts?
The online abstract submission, review and notification process takes away the stress and time-consuming process of collecting and reviewing abstracts. Your chosen reviewers are given access to the online abstracts to score and blind review is possible should you require it. Notification letters are sent to authors. Abstracts are collated in order for publication.
​
ON-SITE REGISTRATION MANAGEMENT
Our friendly conference organiser team are available on-site to handle your event. We welcome delegates and handle the registration process swiftly and professionally. We are always available to help your delegates and oversee the venue and other aspects of your event.
​
PRE-MEETING ARRANGEMENTS ON-SITE
Our team are available on-site prior to your event to meet with the venue, audio-visual and catering staff, to pack your satchels and arrange your exhibition and posters should you have them. We make sure all the details are taken care of before your delegates arrive at the event.
​
FINANCIAL MANAGEMENT
Once the plan for your event has been made, a budget will be created for your event. All registration, sponsorship and exhibition funds received for your event will be deposited into a dedicated trust account for your event. Other options can also be arranged. A transparent reporting service will ensure you receive up-to-date cash-flow statements and any other information required whenever you require it.
MANAGEMENT FEES
​
Our Management fees are designed to meet your individual needs and budget. Each event is costed based on the level of service you require. We provide full management or part-management options, (e.g. online registration only). We are completely transparent with no hidden costs or commissions.
​
​
Find out how we can assist you to
acheive your goals