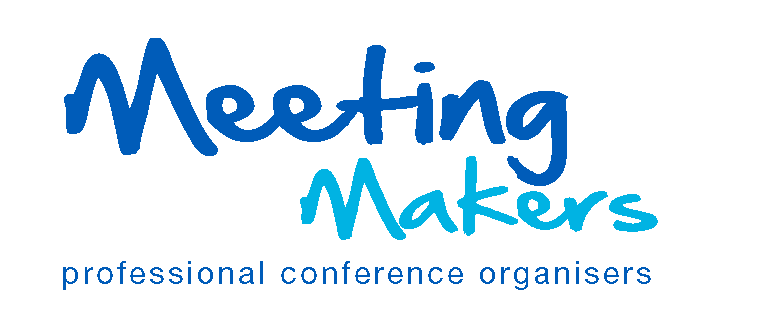 Meeting Makers Proprietary Limited is committed to providing quality services to you and this policy outlines our ongoing obligations to you in respect of how we manage your Personal Information.
​
We have adopted the National Privacy Principles (NPPs) contained in the Privacy Act 1988 (Cth) (the Privacy Act). The NPPs govern the way in which we collect, use, disclose, store, secure and dispose of your Personal Information.
​
A copy of the Australian Privacy Principles may be obtained from the website of The Office of the Federal Privacy Commissioner at www.privacy.gov.au.
​
What is Personal Information and why do we collect it?
​
Personal Information is information or an opinion that identifies an individual. Examples of Personal Information we collect include: names, addresses, email addresses and telephone numbers.
​
This Personal Information is obtained in many ways including interviews, meetings, correspondence, by telephone, by email, via our website www.meeting-makers.com, from other publicly available sources, from cookies and from third parties. We don't guarantee website links or policy of authorised third parties.
​
We collect your Personal Information for the primary purpose of providing our services to you, providing information to our clients and marketing. We may also use your Personal Information for secondary purposes closely related to the primary purpose, in circumstances where you would reasonably expect such use or disclosure. When we collect Personal Information we will, where appropriate and where possible, explain to you why we are collecting the information and how we plan to use it.
Third Parties:
​
Where reasonable and practicable to do so, we will collect your Personal Information only from you. However, in some circumstances we may be provided with information by third parties. In such a case we will take reasonable steps to ensure that you are made aware of the information provided to us by the third party.
Website analytics:

To improve your experience on our site, we may use 'cookies'. Cookies are an industry standard and most major web sites use them. A cookie is a small text file that our site may place on your computer as a tool to remember your preferences. You may refuse the use of cookies by selecting the appropriate settings on your browser, however please note that if you do this you may not be able to use the full functionality of this website.

Our website may contain links to other websites. Please be aware that we are not responsible for the privacy practices of such other sites. When you go to other websites from here, we advise you to be aware and read their privacy policy.

Our website uses Google Analytics, a service which transmits website traffic data to Google servers in the United States. Google Analytics does not identify individual users or associate your IP address with any other data held by Google. We use reports provided by Google Analytics to help us understand website traffic and webpage usage.

By using this website, you consent to the processing of data about you by Google in the manner described in Google's Privacy Policy and for the purposes set out above. You can opt out of Google Analytics if you disable or refuse the cookie, disable JavaScript, or use the opt-out service provided by Google. You can view how Google Analytics use cookies on websites in detail here.

This Website also uses interfaces with social media sites such as Facebook and Instagram. If you choose to "like" or "share" information from this website through these services, you should review the privacy policy of that service. If you are a member of a social media site, the interfaces may allow the social media site to connect your visits to this site with other Personal Information.

Website Host:
​
Our company Website is hosted on the Wix.com platform. Wix.com provides us with the online platform that allows us to sell our products and services to you. Your data may be stored through Wix.com's data storage, databases and the general Wix.com applications. They store your data on secure servers behind a firewall.

​
Right To Be Forgotten:
​
If you don't want us to process your data anymore, please contact us at info [at] meeting-makers.com or send us mail to: Meeting Makers Pty Ltd, PO Box 7102, Beaumaris VIC 3193, Australia.
​
​
Data Controller Contact:

Ms Rania Horaitis, PO Box 7102, Beaumaris, VIC 3193, Australia, Email: rania [at] meeting-makers.com


Nominated Data Protection Officer:

Ms Rania Horaitis, PO Box 7102, Beaumaris, VIC 3193, Australia, Email: rania [at] meeting-makers.com
​
​
​
​